R39026 seri kain adalah kasmir dan wol dicampur kain single-face, bahan yang dipilih 10% kualitas tinggi kasmir dan 90% wol prima dicampur, berat gram adalah 400 g / M, pola lebar adalah campuran warna batang kepar yang berbeda, garis permukaan adalah biru laut, putih, merah anggur, serta biru laut, putih, khaki dua seri pencocokan warna. Bahan ini indah dan lembut, dengan warna lembut dan warna lembut. Ini memiliki permeabilitas udara yang baik dan menggantungkan. Kain ini adalah kain pilihan untuk pakaian wanita, celana panjang dan rok.
Deskripsi Produk
| | |
| --- | --- |
| Product name | worsted cashmere and wool blended vertical stripe fabric. |
| Composition | CS10 W90 |
| Pile size | 4-12mm |
| Weight | 400g/m |
| Brendth | 1.5meter |
| Designs | Solid colors, tie dyed, printed, jacquard, embossed, cutting, embroidered |
| Usage | toys, garments, coat,garment,for adult and children's wear and home textiles etc |
| Season | Fall and Winter |
| MOQ | 200Meters, you can aslo place a few meters for sampling order |
| Delivery terms | FOB, CIF, CNF |
| Port of delivery | Tianjin port, Yinchuan port, Xinjiang port |
| Payment terms | T/T L/C |
| Packing | poly bag covered with woven bag or as required |
Gambar Produk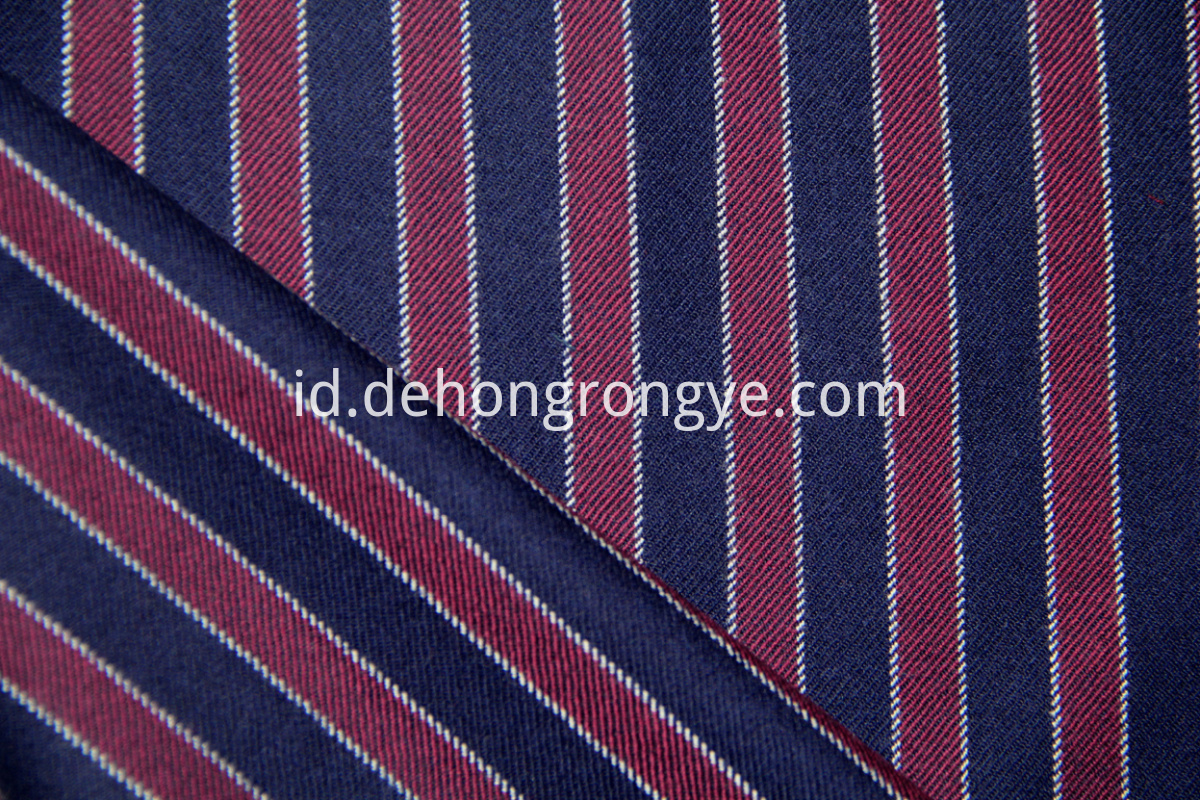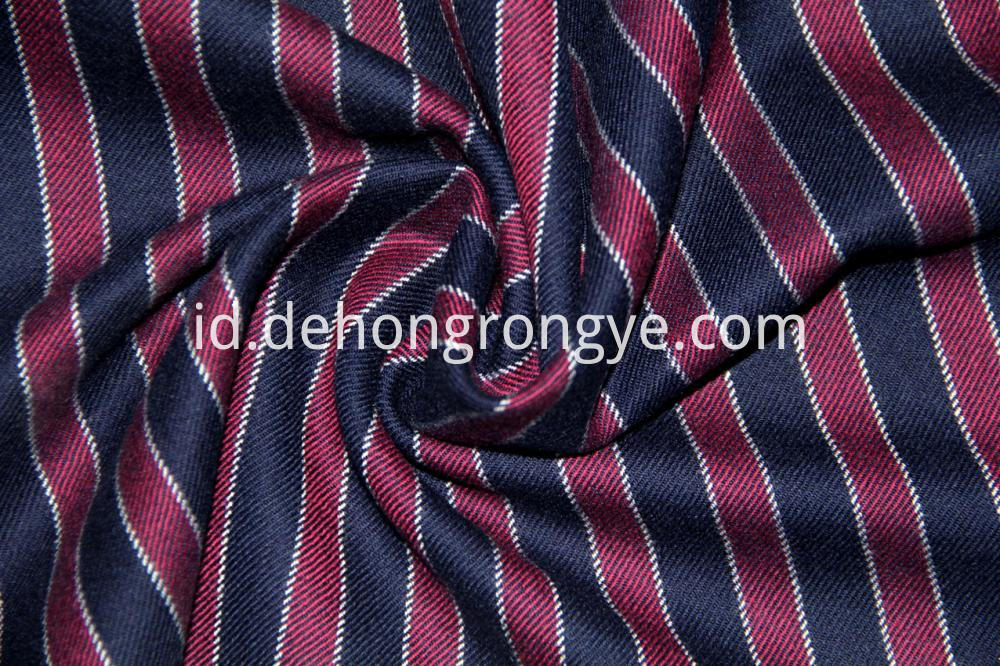 Warna yang bisa Anda pilih
Layanan kami
Anda dapat mengirimkan foto atau sampel, tim profesional kami akan melakukan yang terbaik untuk memenuhi kebutuhan Anda.
Balasan secepatnya dalam 24 jam setelah pertanyaan Anda.
Garansi pengiriman tepat waktu pesanan Anda.
Setiap produk diproduksi di bawah standar pemeriksaan ketat untuk memastikan Anda mendapatkan apa yang Anda inginkan.
Kami telah berusaha memberikan Anda layanan dan produk kelas satu sepanjang waktu. Jika Anda memiliki masalah dengan produk atau layanan kami, jangan ragu untuk menghubungi kami, kami akan menyelesaikannya untuk kepuasan Anda.
Kategori Produk : Kain wol > Kain wol wol kasmir